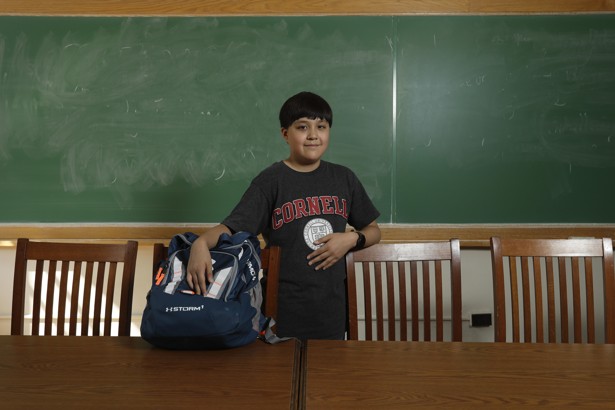 The 12-Year-Old Freshman at Cornell
Jeremy Shuler was reading in two languages at age 2.
http://www.theatlantic.com/news/archive/2016/09/jeremy-shuler-cornell/498575
==========
http://www.npr.org/sections/ed/2015/08/24/432869964/how-the-u-s-is-neglecting-its-smartest-kids
gt123
How Adults Can Encourage Kids To Be Original Thinkers
March 14, 2016
http://www.npr.org/sections/ed/2016/03/12/467976865/how-adults-can-encourage-kids-to-be-original-thinkers
Adam Grant writes about the importance of getting kids to take risks, to embrace their own curiosity and to be confident in where their minds wander. So how can adults create spaces and cultures of originality to breed these new ideas?
Originals
How non-conformists move the world
another version (21 min):
http://www.npr.org/2016/03/01/468574494/originals-how-to-spot-one-how-to-be-one
Kathy Benson: Creativity in the Technology Integrated Classroom
January 9, 2012
http://www.all4ed.org/blog_categories/creativity
On Torrance's tests of creativity, Kindergarteners perform better than their older school mates with the trend getting worse the longer students are in school.
"If your students can Google the answer to your questions, then perhaps you are asking the wrong questions."
in an increasingly global world, more jobs are being outsourced from the US to other countries where they can be done more cheaply.
The jobs which are projected to remain in the US will require greater 21st Century skills (especially creativity).
developing creative and critical thinking
enhance the creativity of students
J.P. Guilford's four dimensions of divergent thinking (Fluency, Flexibility, Originality, and Elaboration).
Fluency entails generating numerous ideas to work with.
Flexibility entails the ability to go in different directions or view an issue from different perspectives.
Originality entails being about create things that are unique or never before made.
Elaboration entails adding on or modifying existing things to make them better and bringing the result to fruition.