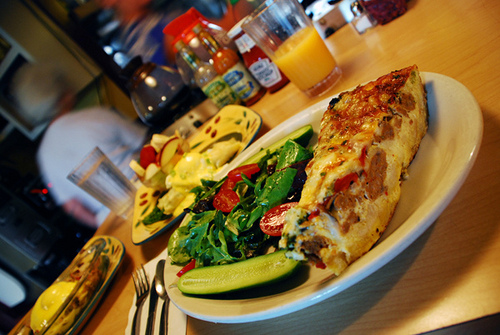 High Caloric intake at breakfast vs. dinner differentially influences weight loss of overweight and obese women
Daniela Jakubowicz, et al.
Obesity. Volume 21, Issue 12,  pages 2504–2512, December 2013
http://onlinelibrary.wiley.com/doi/10.1002/oby.20460/full
Conclusions
High-calorie breakfast with reduced intake at dinner is beneficial and might be a useful alternative for the management of obesity and metabolic syndrome.
journalistic version:
http://www.npr.org/2016/05/31/479754700/food-for-thought-the-subtle-forces-that-affect-your-appetite